Unsere
Partner

Our goal is to offer advertisers content-optimized campaigns in the most complementary formats possible. Our partnership with Adrenalead is part of this approach and allows us to broadcast messages via an innovative on-screen format.
Matthieu PUISSANT, General Manager ADventori
More

ADventori, the leader in DCO (Dynamic Creative Optimization) in France, enables advertisers to optimize the impact and performance of their digital campaigns by sending personalized ads in real time using different types of data.

When a brand wants to launch an advertising campaign, the Web Push Notification inventory of the Adrenalead network can be directly queried from ADventori.

Internet users, meeting the targeting criteria defined for the campaign, will receive a Web Push Notification, the content of which will have been dynamically personalized by ADventori (e.g. with a specific offer linked to the geographical position of the Internet user, to a notion of stock or to weather conditions, etc.).

The complementarity of Adrenalead and ADventori offers new acquisition perspectives for brands, through an innovative format and a more refined and qualitative approach to advertising addressed to each Internet user.

When we founded Adrenalead, we wanted to offer an innovative, high-performance advertising format that would also be respectful of the Internet user. This partnership with ADventori's technological platform allows us to go even further, by offering brands the opportunity to address the Internet user with the most relevant content possible.

Aurore GOXE, Managing Director & Co-Founder Adrenalead
This collaboration with Adrenalead is perfectly aligned with our desire to further expand the innovative and unique inventory we offer to our advertiser partners. This is a great opportunity for us to diversify our communication channels for brands. This approach allows them to address their offers to new Internet users, via an innovative solution that is displayed directly on the screen, in real time.
Nathalie Bellaiche Liscia, Regional Director Criteo Publisher Partnerships (Southern Europe, MEA & Turkey)
More

With a network of 40 million Web Push Notification subscribers, Adrenalead monetizes its inventory with the world leader in media commerce, Criteo.

In a dynamic sector, the direct partnership of these two AdTech players allows the promotion of an innovative solution on the advertising marketplaces, fulfilling a double objective:

Allow Adrenalead's publisher partners to access Criteo's request directly
Enable Criteo's advertiser and media agency clients to communicate via an innovative and powerful format

This partnership allows to reconcile the tripartite publishers – advertisers and Internet users: the sending of a Web Push Notification being subjected to the prior consent of the Internet user and not being displayed on site, its private life is respected and it is not disturbed during its navigation.

We are delighted with this partnership with Criteo, which allows us to defend an open internet and offer advertisers a powerful and relevant alternative to GAFAM.

Edouard DUCRAY, President and co-founder of Adrenalead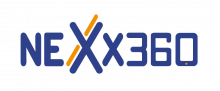 Our programmatic cloud offers numerous advantages to publishers and sell-side partners: optimization of yield, preservation of UX, web performance… But also transparency, confidentiality and intuitive use. We were able to develop a customized environment for Adrenalead very quickly, even though it operates in a non-Javascript environment. Our teams are thus demonstrating one of our other strengths: our agility in responding quickly to the specific needs of our customers.
André Baden Semper, co-founder of Nexx360
More

Nexx360's infrastructure and range of services make it easy to connect offers to all the partners in the programmatic chain and to market advertising inventory on the server-side. Unlike client-side header bidding, server-side bidding enables a large number of Sell-Side Platforms (SSPs) to compete without latency.

Adrenalead and Nexx360 have worked together to implement an innovative strategy for the programmatic market, combining their respective strengths.

Ultimately, Adrenalead is increasing the opportunities to sell its inventory of over 50 million Web Push users to a wider target audience at the best possible price.

For Nexx360, this partnership is an opportunity to offer a unique inventory, in an innovative and cookieless format, to the market's programmatic platforms.

We are delighted to be partnering with Nexx360. Our synergies open up new opportunities in both the programmatic and Web Push Notification markets. For our partner publishers, this will mean better monetization of their available Web Push inventory.

Edouard DUCRAY, CEO and co-founder of Adrenalead