Online advertising revenue is more valuable when you offer targeted advertising, and often third-party cookies offer you this opportunity. However, this technology looks set to disappear by 2022 and you, publishers, are worried about the impact on your revenue. Take a deep breath, we've put together a list of 8 reasons to enable Web Push Notification as a source of audience monetization to counter the changes in the advertising industry that are coming…
The Web Push Notifications format works without the use of third party cookies and provides you with additional passive revenue in addition to the ads you display.
In this article we have put together 8 good reasons why you should activate our web push notifications technology on your publisher's website.
1. An innovative format
Web Push Notification is an innovative format that allows advertisers to communicate directly on the user's device. Indeed, this technology is managed by the browser which displays a message directly on the user's screen.
Thus, the user only needs an internet connection and does not need to surf the web to be notified! By activating Web Push Notifications on your publisher's site, you offer advertisers an innovative acquisition lever.
2. Generate passive income
In order to support your site and generate revenue, you sell advertising space to brands. In some cases, you work with brands to adapt their ads to your sites and this, although profitable, takes considerable time between canvassing, negotiations, technical integration, etc.
Activating Web Push Notifications on your site is done very quickly and in very few steps! Moreover, once installed, you don't need to intervene anymore, we take over! How does it work? We take care of the monetization of your opt-in subscriber base. Like a digital display advertising agency, we pay you 50% of the revenue generated.
3. Benefit from a portfolio of quality advertisers
In addition to working with leading advertisers, Adrenalead is connected to programmatic advertising. Working with multiple advertising partners based on an automated buying model and via a real-time bidding system, you benefit from numerous quality advertiser deals and optimized revenues. In this article you can have more details about our partners and the programmatic advertising with them.
4. Reduce the number of ads on your site
Advertising space on publisher sites is important. Nevertheless, they generally deteriorate the user experience (UX). Indeed, no less than 36% of French Internet users use an Adblocker.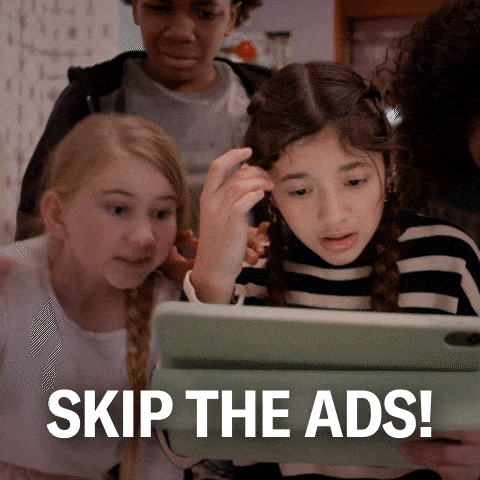 By enabling Web Push Notifications, you have the opportunity to generate additional passive revenue because this format does not require a location on your site, nor does it require your visitors to be necessarily on your site. It is up to you to take advantage of this additional revenue stream without damaging your readers' experience.
5. A cookieless format
In 2022, browsers have made it known that they will eliminate third-party cookies. When you know that this technology allows you to do targeted advertising and, a fortiori, to increase your CPMs… We understand the problems that this revolution will cause. It is becoming more than necessary to evolve and adapt to the advertising world of tomorrow.
Web Push Notification is a cookieless solution, which means that it does not need third party cookies to retarget a web audience ! This technology will therefore bring you additional revenue, even when third-party cookies disappear.
6. A GDPR Compliant and efficient display format
A real innovation in the digital advertising sector, web push notification is the first display format where prior collection from the Internet user is required. As an expert in performance marketing, Adrenalead assists its partner publishers in the integration of optimised subscriber collection formats.
This makes it possible to record an average subscription rate of around 15% and to communicate with those who use an ad blocker, i.e. around 36% of French people – because the web push notification format does not get blocked.
7. Send personalized messages to your readers
One of the good reasons to activate web push notifications on your publisher's site is that this technology allows you to send personalised messages to your readers. Indeed, the contacts you collect make you available to manage the sending of your notifications as you wish via our platform!
This allows you to keep your readers come back and push them articles or content similar to those they have already seen from you! As a bonus, Adrenalead offers to synchronise your RSS feeds with the web notification technology to automate the sending of your news to your subscribers.
8. Improve your natural referencing
SEO is based on many parameters. As a publisher, your SEO is more than important, as it provides the traffic that pays you through the advertising you sell. As we have just seen in the previous point, in addition to generating additional revenue, you have the ability to send notifications to your base! Thanks to this, you are able to improve a number of metrics that are important for your natural referencing and that will put you in a virtuous circle!
Are you convinced by these 8 good reasons to activate Web Push Notifications on your website? Would you like to know more?