About

us

How it all began? Why? Which values do we have?
All you need to know about Adrenalead is right here!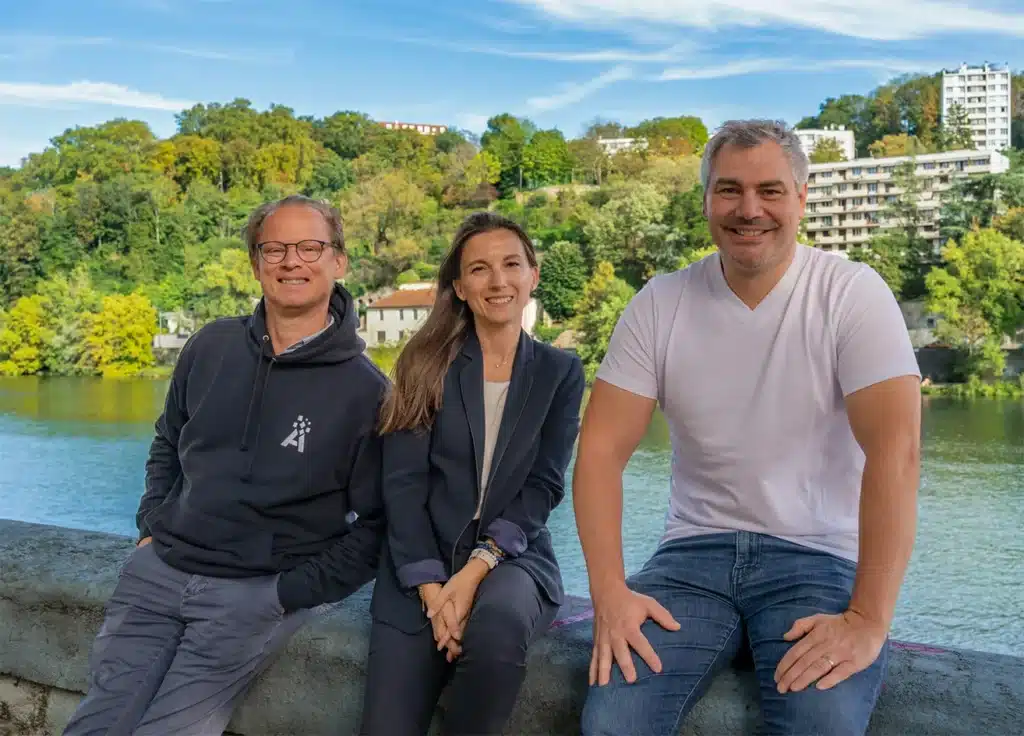 A word from our
founders
Adrenalead's origin lies first and foremost in a human encounter. We are two enthusiastic, seasoned entrepreneurs in the field of digital marketing, quickly joined in the adventure by a third partner bringing the technical dimension of the project.

Thanks to our complementary personalities, we share a common ambition: to develop innovative digital solutions that respect the Internet users' personal privacy.
Having discovered in the Web Push Notification format a meaningful way to realign the respective interests of advertisers, media, and Internet users, we created the 1st client activation platform based on this format. As a result, we have become the 1st 100% GDPR-Ready display advertising platform with an audience of over 50 million subscribers currently accessible in real time.
Aurore Goxe, Edouard Ducray and François Germain
Our values
Audacity
It is our mission to be daring
Commitment
A results-oriented mindset is part of our DNA
Compassion
We are allowed to make mistakes
Participation
Together we can go further
A mature market that needs to
reinvent itself
The digital advertising market is today the world's primary expenditure medium.
Brand messaging is increasingly being driven by "full programmatic". Although the advent of this targeting and audience acquisition model for brands greatly contributed to the maturity of the online advertising market, it also brought about considerable collateral damage. The most well-known of them are: the deterioration of the brand image, the opacity of the players, uncontrolled marketing pressure, and advertising fraud, leading to the growing adoption of adblockers by Internet users.
A
"Choice-First"

advertising format

Inspired by changing consumer expectations and stricter regulations on personal data protection (GDPR in Europe, California Consumer Privacy Act), Adrenalead offers a more transparent, respectful advertising alternative to Internet users, by launching the first ever display advertising format requiring explicit prior consent from the Internet user.
An
innovative

advertising format

Having identified the Web Push Notifications format as a virtuous means to meet both the interests of advertisers, the media, and Internet users, we introduced the first ever platform for attracting and retaining clients in this format, thus becoming the leading 100% GDPR Ready display advertising company!
Working for a
trustworhty

ecosystem

Drawing on our growing network of partners, we strive to offer a guaranteed fraud-free audience accessible in real time to the brands that put their trust in us. We are contributing to the sharing and advancement of best practices across the industry. Suppose you were to play a part in the emergence of this new form of marketing?
The start of a great
adventure…
Our company is pleased to be supported by SIDE Capital, a tech and digital investment fund, headed by Renaud Guillerm. This firm is entirely led by entrepreneurs, for entrepreneurs, helping us boost our development and conquer new markets.
Join the #PushTeam !
Do you have an awesome talent and you enjoy working in a startup culture?