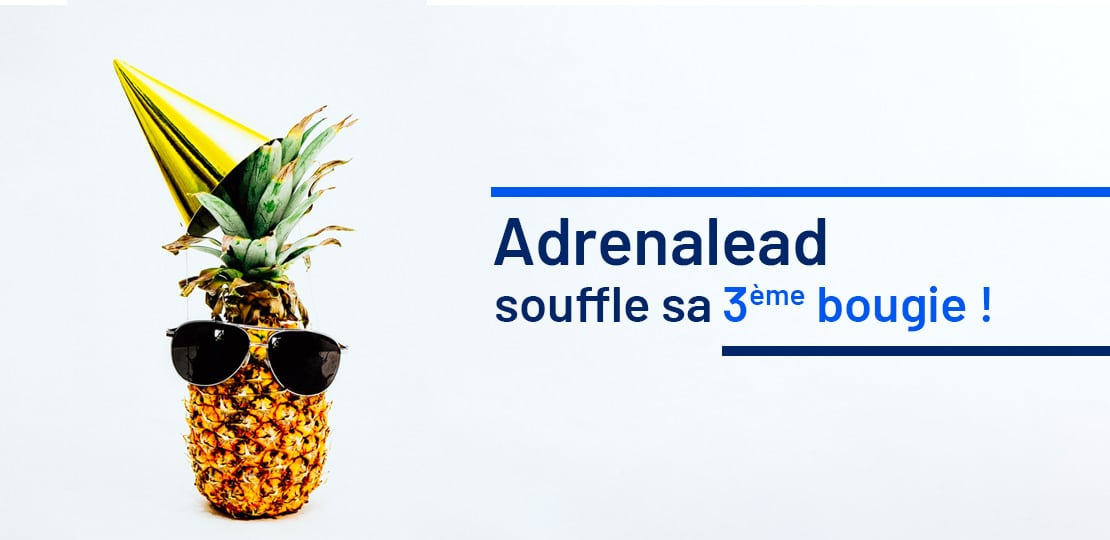 News
Adrenalead blows out its 3rd candle
It all started in 2018. Aurore Goxe and Edouard Ducray saw in Web Push Notification an innovative and efficient communication format. Free from the problems of online advertising - growing ad fraud, poorly controlled marketing pressure, increasing adoption of ad blockers, brand-safety issues... This format had every chance of being successful.
It is from this idea that Adrenalead was born, on March 22, 2018. After the development of NotifAdz, the advertising network dedicated to the web push notifications format, the company extends its offer by proposing its SaaS platform to e-retailers. This allows them to transform their visitors into qualified leads - by building a base of web push subscribers that they can address in real time, even when they are not on a website.
Today, with a double-digit growth, Adrenalead aims to develop internationally and to activate new offers to accompany its media partners and e-commerce brands even further.