Live shopping, a hybrid experience combining the advantages of live streaming and teleshopping, has succeeded in putting the human interaction at the center of the online shopping process. The e-tailers can use this format to create engaging exchanges with their customers or prospects. They do this by presenting their products, answering questions live and selling them immediately. The live commerce is transforming the shopping experience. It's time to jump on the bandwagon and get into live to showcase your offer and sell it live. It's a proven process that boosts the conversion rate. And, to maximize the effectiveness of this approach, combine live shopping with web push notifications. Because these are two innovative and complementary formats that will boost your e-commerce! Here is how to do it.
In this issue
Live Shopping: multiply by 10 its conversion rate
The Web Push to accompany an impactful Live Shopping
Live shopping and Web Push Notification: examples
1. Live Shopping :
multiply X10

its conversion rate

What is Live Shopping? And how can it so greatly tenfold the conversion rate of an e-commerce?
1.1. Live Shopping : definition
Live shopping is an online sales format that combines live streaming and teleshopping. Launched in 2017 in China on the platform Alibaba, it is a live presentation of a product or an offer by an expert.
It is accompanied by the possibility for the spectators to make purchases directly from the video, and to ask all their questions via a chat.
This new sales channel is very promising.
In addition, live shopping is a practice accessible to large brands but also to small brands that can generate a quick return on investment.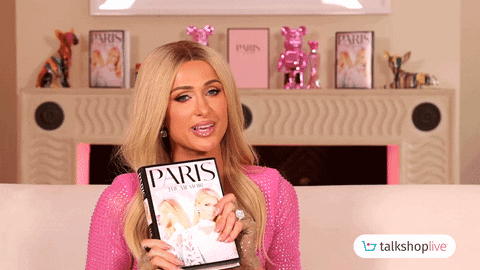 1.2 Popularity that
encourages purchases
A McKinsey study predicts that sales through this channel will represent between 10-20% of e-commerce sales by 2026 with a conversion rate of 30 during these sessions. This rate is 10 times higher than the rate observed in traditional e-commerce.
In addition, the popularity of live shopping increased 280% in China between 2017 and 2020. And, in France, a Forrester Consulting study for AliExpress reveals that 70% of European consumers are interested in live shopping, including 67% of French consumers.
1.3 How to explain this
craze

?

There are several reasons for this popularity:
Real-time interactions, live shopping offers prospects a communication with salespeople.
Increased transparency, the live events show customers the products in action, which increases confidence.
Social aspect, in addition to the social aspect, these short live broadcasts are seen as a social experience that creates a sense of community.
Convenience, live streaming events are accessible from the comfort of your own couch.
Personalization, with this concept your persona is directly touched, which generates a more relevant buying experience.
Innovation, this practice is relatively new and attractive to customers who are looking for something different.
2. The Web Push to accompany an
impactful

Live Shopping

The live shopping leaves the purely commercial logic of e-commerce sites by emphasizing the human relationship and the discovery of the product.
2.1. Make Live Shopping attractive
Brands showcase their products in detail, demonstrate them in real use and answer questions from questions from prospects. To succeed in a live shopping, here are our tips:
Give preference to expert or influential speakers;
Choose the moments when the audience is online;
Plan a recurrence;
And, play on the seasonality and the High Season.
It is also important to respect the DNA of the brand in the speech, the tone, the decoration, the speakers, etc. And, why not use the Web Push Notification to propel the streaming event?
2.2 What is the WEB Push Notification?
The Web Push Notification is an effective tool to stay in touch with your site visitors, even when they are not browsing the web.
By deploying this type of message, you can convert up to 15% of your visitors into subscribers to your brand.
It is a cookieless solution to reach visitors directly on their mobile or computer in real time.
2.3 How to use Web Push Notification?
The push notifications and the live shopping are two innovative formats used by e-commerce companies. Combined, they become 2 powerful levers that improve customer engagement and increase sales:
On the one hand, live shopping offers real time interactions between the e-merchant and the customer;
On the other hand, Web push notifications are a convenient and very innovative way for companies to contact their customers and inform them about new products, sales or other promotions.

By combining these two formats, online businesses create a more engaging and interactive shopping experience. In fact, they inform customers of new products, in real time and in a personalized manner.
3. Live Shopping and
Web Push Notification

: examples

To animate your live shopping and increase conversions, it can be relevant to propose exclusive promotions.
3.1 Informing prospects before, during and after a Live Shopping
To highlight these promotions before the live event, you use web push notifications. They reveal targeted information to your subscribers if you deploy our SaaS solution. They also give you the opportunity to communicate with our exclusive advertising network of over 50 million subscribers, depending on your choice of targeting:
Geo-targeting ;
IAB Categories/Themes;
Keywords.
Etc.
This advertising about the event should also continue during and after the live event, by continuing to push discount offers during and after the live event, to increase engagement and conversions.
3.2. 5 examples of Web Push Notifications for a Live Shopping
Web push notifications and live shopping can be combined in different ways to improve customer engagement and drive sales. Here are some examples:
Send web push notifications to consumers to inform them of upcoming live shopping events and invite them to attend. This can help increase the number of views and the number of potential buyers during the live event.
To send follow-up instructions and discounts to customers who participated in a session. For example, a notification with a special discount code for customers who watched the live session or purchased during the live session.
And, promote live shopping events to people who are not subscribed to your Web Push Notifications, to reach a wider audience.
During the live event, you can push additional product information, offer a promotional code, provide the date of the next live event, host live games, reveal the winner of an advertised game, alert customers to limited inventory or short-lived offers and encourage them to buy during the broadcast.
After the live, use web push notifications to send customers a summary of the event, including products shown, questions asked and a link to replay it (70% of people will watch the live shopping replay), as well as give out a new promo code, inform about the next live or collect reviews.
By combining web push notifications with live shopping e-commerce companies are creating a more engaging and interactive shopping experience. It's time to convert and boost your revenue!