Did you know? Generating regular traffic to your website and adopting a winning monetization strategy are the perfect combo to boost your profits. But let's be honest, maintaining a steady flow of traffic takes time and may sometimes even cost you a few bucks. To make money from your website, you need a multi-pronged approach:
Producing high-quality and consistent content like a Michelin-starred restaurant
Ensuring that your website is as visible as a flamingo in a tutu (SEO, referencing, and all that stuff, you get the picture)
Building a community of passionate fans on social networks, making your blog a daily ritual!
Engaging and nurturing an ambassadorial readership: it's about having a team of supporters devoted to your success.
All these tips will encourage your audience to keep coming back to your blog. And guess what? This crowd of captivated Internet users is an ideal target for many advertisers! So why not make the most of your hard work by making money from this audience?
We've put together this comprehensive guide to help you make your blog profitable. And our favorite method of doing so, the icing on the cake so to speak: (drum roll please…) Web Push Notifications!😁
Make yourself a nice cup of coffee and read our guide☕. We'll let you know about the new solutions available that will completely change the way you look at monetizing your blog.
Let's go!
1. Monetize your blog with AdSense banners
When we think about monetizing websites, we think directly about advertisements. It's easy to think that blogs make a lot of money from the advertising space they provide to advertisers, because content sites are very often crammed with them.
However, this needs to be qualified. There are several reasons why you won't get rich by using only AdSense banner ads (unless your site makes millions of unique visitors per month).
First reason: about 36% of French internet users use an ad blocker, which means that they cannot be monetised through this method. Second reason, CPMs (cost per thousand impressions) are very low.
AdSense banner ads, while not hugely profitable, are often the fastest way to start making money from a website. For some bloggers, these initial earnings are all the motivation they need to keep their blog going, while looking for more lucrative monetization strategies.
💡Tips from the #PushTeam: many YouTubers regularly use the YouTube ad program to monetize their content.
2. Monetize your blog with native advertising
Native advertising refers to advertising that is perfectly (or almost perfectly) integrated into the content of a site. In general, it offers a much higher visibility and attention span than display. If you want to sell advertising space on your site, this format will logically bring you more revenue than display. On the other hand, there are the same problems as with AdSense banners: the Adblocked audience does not see the ad, and CPMs remain relatively low.
3. Monetize your blog by accepting donations
If you choose to integrate little (or no) advertising on your site to improve the user experience – and therefore your traffic – there is no shame in asking your readers to support you. Also, be aware that you will not be the only one to do so, and that your audience can be very generous. For example, the Twitch platform works on the principle of donations, and many streamers earn good money thanks to this.
What's more, donations can generate significant income for bloggers, as they can be used to fund specific projects, improve blog content or to help boost its overall growth. With this approach, you can build a closer relationship with your audience, by involving them directly in your blog's development.
Bear in mind that donations tend to be less reliable than other sources of revenue, as they rely on your audience's generosity and so may vary from month to month. That's why it's important to keep posting quality content and engaging with your community to maintain their support for the long term.
4. Create subscriptions for exclusive content
If you're uncomfortable with donations, you can create subscriptions that will offer exclusive content to all subscribers. This will certainly require you to create more content, or even recruit someone to support you, but the added value for your audience will be very real with higher value-added or more complete content.
5. Monetize your blog via sponsored links
SEO works in many ways. One of the most common and effective techniques is netlinking. If you are now able to get enough regular traffic to your website to monetize it, you have probably already bought some sponsored links. Today, it is your turn to charge sites/blogs that are trying to increase their notoriety and their referencing! Depending on how well known you are, you can sell a sponsored link from a few euros to several hundred or even thousands!
6. Monetizing your blog with sponsored posts
Sponsored articles can be a cost-effective and dynamic way of making money from your blog. As well as earning money with this strategy, you'll get the opportunity to develop long-term partnerships with brands that you love. Remember to stay true to your personal style and tone, because that's what attracted your audience in the first place. You can turn your passion into profit by integrating sponsored posts into your blog. It's a fun and informal way of monetizing your content without losing your authenticity.
7. Sell your expertise
What if you took advantage of your reputation and expertise to offer your readers paid training courses? This technique is used a lot and its reputation has declined due to a number of charlatans who sell empty training courses at extremely high prices. But don't make a mistake, it is a winning formula! Despite the heavy workload involved in such a project, you can generate a new source of revenue! Moreover, once the course has been produced, written (or filmed), it becomes passive income… A good investment! Nevertheless, keep in mind that you must have a good influence and have kept your secrets well hidden so as not to reveal everything for free, in order for the training to bring a real added value.
8. Monetize your site through affiliation
Affiliate marketing has been growing for a few years. Many brands pay influencers to promote their products/services. But wait… You are an influencer! Indeed, your content is viewed by tens, hundreds, thousands… of internet users. Take advantage of your notoriety and use it to generate income! To do this, you can either be approached by brands, or more simply, subscribe to affiliate programs!
For affiliate marketing, you only need three things:
A niche market,
an affiliate product, and
an audience to whom you can promote the product.
However, be sure to keep a coherent approach to the types of programmes you relay, which must correspond to you or be in phase with the values you defend in your editorial line.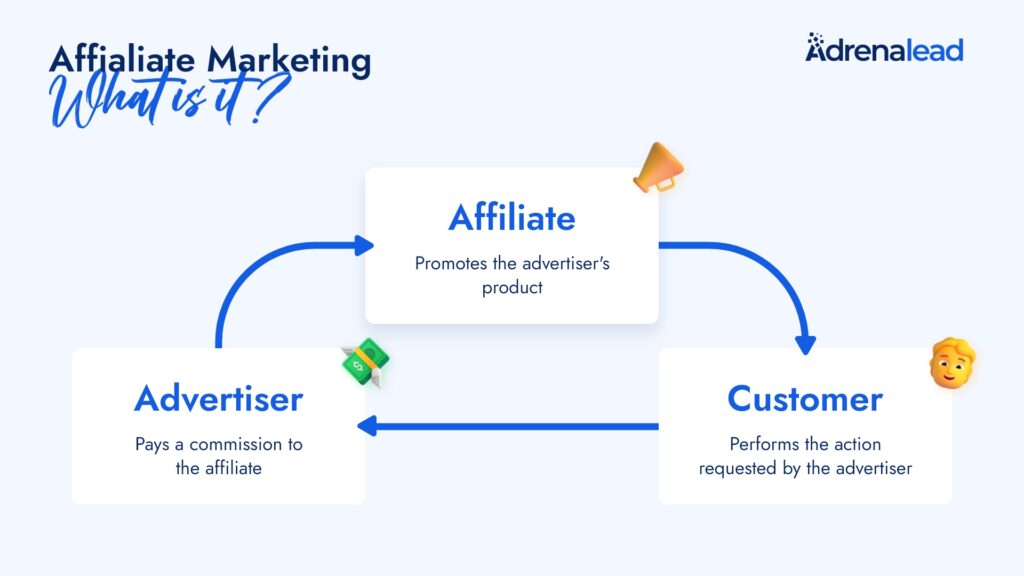 9. Create a shop
Your publishing site has many subscribers, people who follow and love you. These people may donate to you, buy your training courses, subscribe to your exclusive content… They would probably buy your products! Creating an online shop can work very well, but beware. You have to take into account the different factors: storage, delivery, creation, management of the shop…
You will probably need to hire some people to support and advise you, so calculate your return on investment carefully.
10. Selling digital products
Selling digital products is another effective way of making money from your blog. There are a wide range of products that you can create and sell, such as e-books, guides, templates or digital tools.
For example, if you specialize in photography, you could sell a complete guide to landscape photography. If you're a web developer, you could create WordPress themes or plugins to sell on your blog.
The digital product market has the advantage of offering low barriers to entry and great flexibility. Once created, these products can be sold continuously without the need for stock or complex logistics.
11. Launching a web conference: virtual summits
A virtual summit is an online event where you invite a range of experts and professionals in your field to share their knowledge via a paid virtual conference. This is a great opportunity to make money from your blog by selling paid admission tickets for the summit, and to take advantage of the audience attracted by your guests to expand your prospective customer database.
Organizing a web conference to make money from your blog requires that you invest a certain amount of time, and maybe some money as well. However, if you implement an effective marketing campaign, offer value-added content and book influential speakers, you'll attract a captivated audience who are willing to pay for admission. You can also negotiate partnership deals with sponsors who want to promote their products or services to your audience.
Virtual summits not only generate income, they also help to consolidate your reputation and positioning as an expert in your field.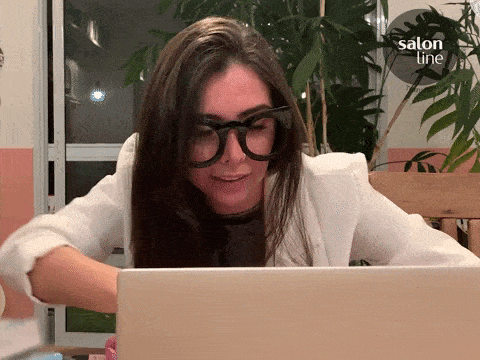 12. Create an emailing database
Email campaigns remain one of the most effective means of attracting new customers, which is essential for all advertisers. In 2022, more than 4.3 billion* people had an email address – over half the world's population.
You have the possibility to build up a mail database that you can share with advertisers! Be careful though, it is imperative to specify this when you request an email. The Internet user's consent to receive offers from your partners is mandatory to comply with the GDPR.
There are different ways to retrieve an email:
The Newsletter
Download resources
The contest game
The lead magnets
Account creation
You can of course mix the different solutions in order to maximise the number of email addresses collected. Once you have built up a database of contacts, you can make them available to advertisers for a fee. This is an excellent way of monetising your blog and keeping in touch with your subscribers!
13. Starting a podcast
Podcasts have become extremely popular in recent years, offering a new monetization opportunity for bloggers. By creating a podcast on your preferred niche area or topic, you can reach a wider audience and diversify your revenue streams.
If you already have a blog, adding a podcast is a very clever way of generating more traffic by taking advantage of the growth in this sector.
Podcasting is so effective that well-known bloggers like Pat Flynn, Patrice Washington, Jenna Kutcher and many more are already successfully using them to expand their revenue streams and reach a wider audience.
Another example is companies like Hubspot, whose podcast "The Growth Show", features stories about successful entrepreneurs and business growth. The CRM platform monetizes its podcast via sponsored partnership deals with companies that are interested in attracting their target audience.
You can offer paid subscriptions for exclusive content or bonus episodes. There is also the option of integrating sponsored advertising into your episodes, by working with brands relevant to your audience. What's more, you can organize live events or meet-and-greets with your listeners, which creates a more personal relationship and helps build audience loyalty.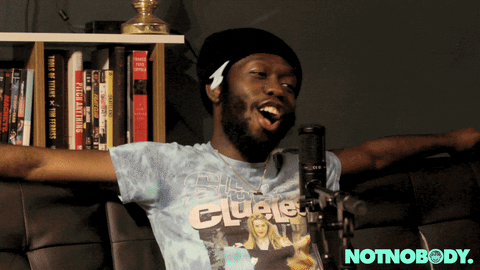 14. Monetize your blog with Web Push Notifications
It's the little newcomer in the world of monetization of a publisher site! Indeed, in addition to the many virtues that this solution offers, you have the possibility to generate very interesting passive income!
All you have to do is integrate a subscriber collection script on your site and… that's it! This script allows you to personalise the opt-in request to reach an average of 15% of subscribers. The contacts you collect are monetised by the Adrenalead advertising network. 50% of the turnover made thanks to your subscribers is paid to you.
Web Push Notifications offer many advantages: 100% GDPR-compliant, they are displayed directly on the internet user's device (desktop or mobile) without adblockers. To find out more about the many advantages of Web Push notifications, check out our exclusive article!
Secondly, it is a format that appears directly on the user's device (desktop or mobile). This means that the user does not need to browse the internet to receive the advertisement. So you don't damage the user experience of your website!
Making money from your blog takes time, patience and perseverance. Experiment with different strategies, monitor the results and tailor your approach to your audience and objectives. There's no one-size-fits-all solution, so don't be afraid to try a range of options and find out what works best for you. If your approach is sound and your strategy well thought-out, you can turn your blog into a sustainable source of income.
Are you ready to start monetizing your online presence with Web Push Notifications?
And that's not all, we've prepared a simplified guide for you to keep handy so you can try out all these strategies without moderation!