You want to be able to continue to offer quality content while maintaining your monetization revenue... and that's normal! Adrenalead has launched an audience monetization format that opens up new perspectives for generating additional revenue; what's more, it's RGPD ready and Anti-Adblock!
Web push notification, a new non-intrusive monetization lever for publishers
The format of the Web Push Notification
Web Push Notification is an innovative communication format for brands. You have already been confronted with a notification... These famous inserts that appear directly on your screens when you receive a message from an application for example. Please note that this format also exists in an off-application version. It is then a web push notification also called web notification. It is directly displayed by the operating system (windows, android, etc.) on your terminal. and frees itself from a distribution medium such as a website. The only prerequisite is to obtain the consent of the Internet user before being able to send him/her web notifications. This makes it the first display opt-in format that complies with the GDPR.
The advantages of this solution
This advertising format - accepted on average by 15 out of every 100 Internet users - offers a much higher click rate than most other advertising inserts. While we observe a click through rate (CTR) of about 0.08% on average for the display, it is on average 5% for Web Push Notification!
Beyond these performances, web push notification does not spoil the user's experience when browsing your website. Indeed, being sent by the browser, it is directly displayed on the screen of your audience and is not correlated to the navigation of it. Another great advantage is that web push notification is not adblocked. It is therefore also possible to target the 36% of your visitors using an ad blocker (% of Internet users using an ad blocker in France).
Adrenalead, 1st advertising agency of Web Push Notification connected in programmatic mode 
Web Push & Programmatic Advertising
Programmatic advertising is a process for the automatic purchase and sale of digital advertising space. Adrenalead is the first and only Web Push Notification player to monetize its audience in programmatic advertising! Thanks to this, you publishers can take advantage of this opportunity to monetize your audience by maximizing your revenues.
In order to enjoy a greater diversity of targeted brand advertisements to relay to your web push subscribers, the procedure is very simple . Just activate programmatic monetization with us!
For this, two conditions: 
Become an Adrenalead partner by joining our network of publishers to monetize your web push notifications subscriber base.

Activate on your website a system for collecting the consent of your Internet users to the processing of their data and in particular their choice to receive targeted advertising. 
What is a PMC and who does it serve?
It is a platform that is called Consent Management Platform or via its acronym CMP. It is displayed on arrival at your site - usually as a banner or popup - replacing the cookie management banner.
It is used to collect the consent of the Internet user as to the processing of his personal data on the one hand, and his authorization in order to offer him advertising targeted according to his navigation and interests on the other hand.
In order to help digital advertising stakeholders (publishers, technology providers and brands) comply with the GDPR and the ePrivacy Directive by implementing a uniform consent collection, the Interactive Advertising Bureau (IAB) Europe established a standard in 2018 and updated it on 1 May 2020, called the "Digital Advertising Standard". TCF 2.0 (for Transparency and Consent Framework).
The role of the IAB - Interactive Advertising Bureau
The IAB 's mission is to represent the various players in digital advertising within its ecosystem. In particular, by accompanying the development of a virtuous digital advertising industry that generates value for all these players. This association relies both on its expertise in the sector's issues, in conjunction with its members, and on an international network.
Adrenalead, Partner of IAB France and IAB Europe 
Adrenalead is part of this desire for transparency and respect for a constantly evolving sector by becoming a member of the TCF of IAB Europe and combining an innovative "choice-first" advertising format - with the prior and explicit consent of the Internet user.
By joining the "Vendor List" of the IAB Europe, Adrenalead becomes an integrated partner of the CMPs referenced by the association. It allows the publishers of its network, having opted for a CMP compliant with the association's standards, to monetise their audience of web push notifications subscribers via the programmatic by offering targeted advertising to all web users having accepted these terms and conditions during their browsing.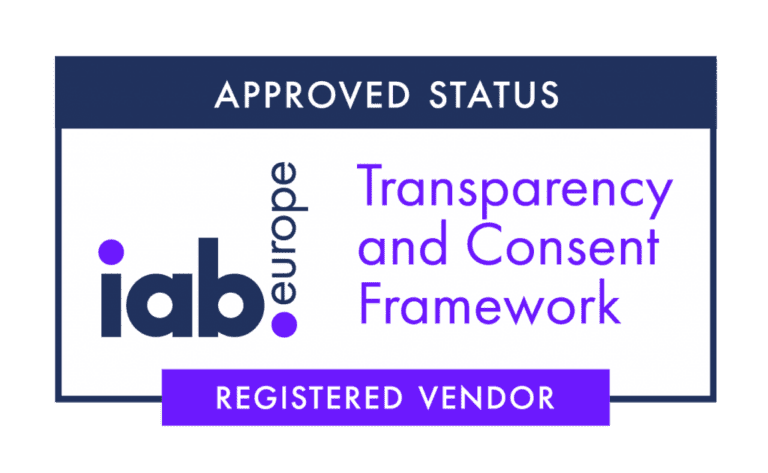 Publishers, join our partner network!
A few figures: 
Adrenalead already works with more than 200 partners

That's more than 700 million Web Push Notifications sent per month.

Access to the top 500 Advertisers on the market

Adrenalead already monetises its partners' audience in more than 30 countries around the world.
Our partner publishers share their feedback
Beach.tv :
"In general, we try about twenty advertising agencies per year. These advertising agencies don't stay on our site for more than a few days, unlike Adrenalead with whom we started working 7 months ago.
What I can say about them is that since the beginning our integration has been very simple. The team is friendly, attentive to our needs and the tools they offer us allow us to monitor our statistics and income on a daily basis." Alicia - Monetization Manager Video Testimonial: https://youtu.be/UoCphpTo8_Y
Green People:
"I encourage you all to at least test the Notifadz solution; I myself have done this test period and I was immediately convinced by its efficiency and the quality of the service." Alexandre, Manager of the peuple-vert.fr website
Video testimony : https://youtu.be/Tjhx_RBNH1E
More customer testimonials by clicking here.
Do you want to generate new revenue without adding additional advertising space on your site?
Get in touch with us! We will help you toactivate our monetization solution and to get started with our platform.