How do we do it? Through the implementation of a Web Push Notification solution. This allows you to target Internet users on their device in real time. Even more powerful than emailing, this is the way to convert and boost your sales and traffic! On the condition, of course, that each Web Push Notification is optimised.. We give you some tips and tricks!
If you are new to Web Push Notification, we recommend you to familiarize yourself with the subject by watching our video presentation.
1st golden rule to optimize your Web Push Notification campaign:
test, test and (re)test

!

Once you understand how Web Push Notifications work, look at what is being done elsewhere for inspiration. That said, you must above all meet the expectations of your target.

That's why you need to do A/B testing. In other words, test different variants before finding the perfect combination. Here you can change the CTA, image, teaser, referring URL, etc. All elements of your push message should be tested.

For each scenario, track performance in real time: click-through rate, conversion volume, active audience, ROAS, etc. Stick with the option that gets the best results!

But be careful, just because it is relevant at a given moment does not mean it will remain so forever. You must therefore perform a regular follow-up to analyze and optimize your Web Push Notifications.
Improve your
creative

to optimize your Web Push Notification

If you want to attract new visitors to your site, you can't send bland and colorless notifications. You need to create interest! Otherwise, your efforts will come to nothing.

So to optimize your Web Push Notifications, you have to make them attractive and appealing. And this starts with the visual.

Don't hesitate to add images or emojis that catch the eye of the Internet user. And to encourage him to click, challenge him through catchy CTAs. We will talk about this in the next paragraph.
Take care of your
CTA
The CTA (or call to action) aims to encourage the user to click on the notification. It is the best way to convert.
Optimizing your Web Push Notification is above all optimizing your CTA. To do so, here are some tips :
Focus on simplicity: the user must understand at a glance the action he must perform.
Reinforce the urgency: the strength of Web Push Notifications is their immediacy. They allow Internet users to visit your website in real time. As such, use the right vocabulary ("buy now", "discover now", "only one hour left to enjoy it"…)
Adapt your CTA: depending on the sector, the conversion objective and the target, the CTA will be different.
This applies to push messages, but also to your emails, your website and all your communication media.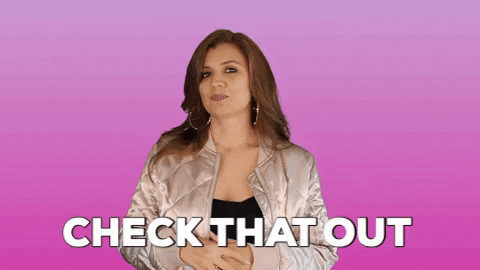 Select your
landing pages

carefully

Having traffic on your site is good. But having traffic on strategic pages is better! As such, think about redirect the user to the most relevant pages. For example, the product pages, the shopping cart or the promotions to convert your subscribers into customers.

But above all, the landing page must respond to the promise put forward in the notification. So you can't send the user to a brand new product they never saw if they abandoned their cart.
Think
desktop and mobile
Today, Internet users do not only consult websites from their computer, but also from their tablet or their mobile. We talk about mobinauts.
However, the size of the screen differs greatly from one device to another. And user behavior varies as well.
That's why you must adapt the length of your texts and the image, depending on the device used. Just like your website, the optimised Web Push Notifications also have a responsive design.
Choose the right
time

to send

As for e-mail, it is more relevant to send alerts when the user is in front of his screen and available.

However, it depends on your target.

For a BtoC e-commerce site, it is often during lunch break or in the evening when the internet users come back from work and are mostly active in using their devices. That's when you should send your push notifications.

Conversely, for B2B companies, it is more relevant to send notifications early in the morning or between noon and two.

These are just examples. You know best the habits and behaviors of your customers!

By the way, you may already be using this strategy for your newsletters or your website. If so, you can take advantage of it to send a push notification as soon as you publish a new article.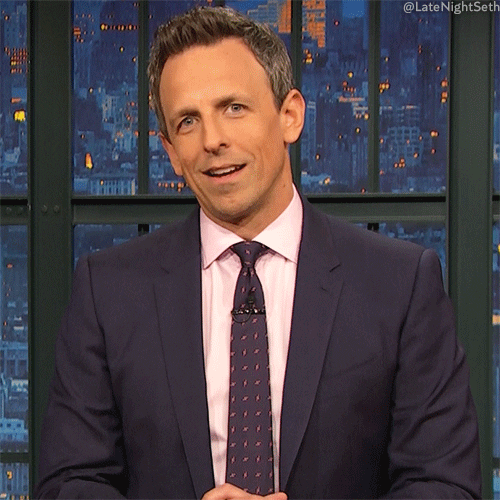 Beware of the
frequency

of sending

Optimizing your Web Push Notifications is also about being parsimonious. Indeed, it is useless to bombard your subscribers with tons of push messages all day long. They might unsubscribe.

That's why we recommend that you send one notification per day, at the most convenient time for your audience.
Segment your base

to optimize your Web Push Notification

To ensure that the received messages are as effective as possible, consider using marketing automation.

This allows you to plan your campaigns for mass mailings, but also to automate them according to the user's behavior. And yes, you will not send the same Web Push Notification to a user who has just discovered your site for the first time or another who has selected your products without validating his shopping cart.

You must therefore send relevant messages according to their level of maturity. For example, for new visitors, use a welcome push. It's like a welcome notification.

And for those who have not yet made a purchase, send a cart abandonment notification. But to make sure they finalize their purchase, don't hesitate to offer them a promotion or free shipping. This commercial gesture can be the key that will allow you to sell.

In addition to user behavior, we also recommend that you segment your target according to socio-demographic data such as gender, age, device used, region, etc.

By following these tips to optimize your Web Push Notifications, you can multiply your traffic and your conversion rate.

And if you need more information, the #PushTeam Adrenalead is at your disposal!