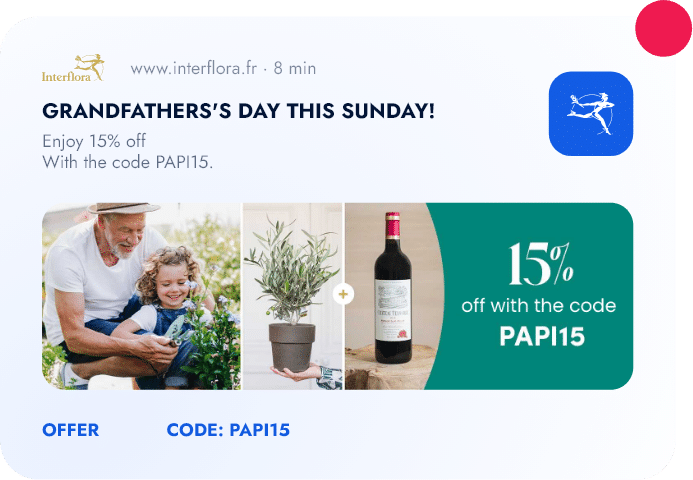 Interflora
The leader in flower delivery for over 70 years
History

of Interflora

The leader in flower delivery for over 70 years, Interflora, delivers hundreds of thousands of bouquets in France and over 30 million worldwide each year.

On Mother's Day, for a birthday, to please yourself or for any occasion, flowers are always there to convey your emotions.

The Interflora network is made up of 5,000 florists who are there to compose and deliver bouquets throughout France in less than 4 hours, 7 days a week.

A love story with craftsmanship that is not likely to end.
Needs and issues
With the arrival of new floral players and in order to maintain its dominant position on the French market, Interflora is developing its online presence and is banking on a privileged contact with its customers.
With a strong digital development and a large online presence, the brand now sells many bouquets through its online store.
The French website Interflora has over 1 million unique visitors per month. Like all e-commerce players, the brand finds that most of its audience leaves the site without giving the brand a way to contact them again. Among those who leave the site without buying, some have made a lot of progress in the conversion tunnel, but have not reached the end (cart abandonment for example).
These factors have prompted Interflora to test a number of digital levers to meet its challenges, including the activation of a new digital format – Web Push Notifications – in partnership with Adrenalead since October 2020.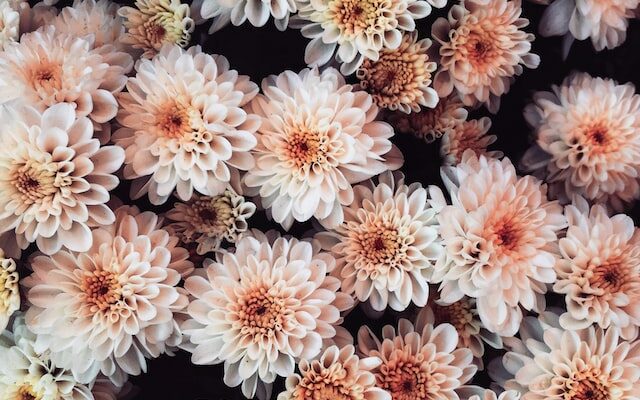 Thanks to this
partnership with Adrenalead

, Interflora is able to:

Selected solutions and performance
Saas Retargeting Software by Web Push Notifications
"In response to the company's needs and challenges, we turned to the Web Push Notifications retargeting offer. This solution allows us to activate a large number of contacts who visited our site. In just a few months, we have built up a large subscriber base which gives us a new communication lever on a qualified and committed audience.
Complementary to email marketing or retargeting display, this lever allows us to reach our audience in real time and to free ourselves from ad blockers. In addition, this format has the advantage of bringing our audience to the most suitable page in just 1 click!"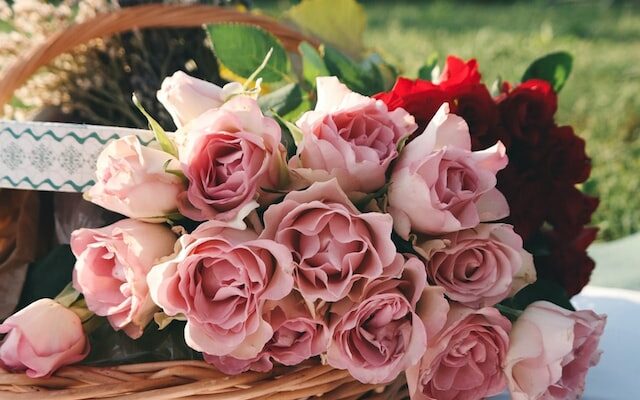 Marketing Automation by Web Push Notifications
We have also opted for the Marketing Automation by Web Push Notifications. Many scenarios are imaginable and for the moment we have decided to activate two of them: Welcome Push and cart abandonment.
For this first trigger, we planned to send a notification 45 minutes after a user has opted-in to our notifications. For that moment, we notice a very interesting transformation rate as well as a more than attractive CTR with this scenario.
For this second scenario, the objective is to motivate Internet users who have not completed a purchase to come and validate their basket by sending a push notification. This scenario is even more effective than the Welcome Push scenario!
Adrenalead X Interflora

in a few words
"For us, Adrenalead is an intuitive platform that allows us to boost our site and engage our customers with attractive offers! Push notifications allow us to generate sales as well as create visibility during our highlights!"
Want to find out more?
Discover our use cases