Platform for customer activation and advertising retargeting using Web Push Notifications
Enjoy
cookieless

advertising

retargeting

!

Web Push Notifications, the extra boost for email marketing, makes return visits to your site easier and boosts your sales. How? By turning an average 15% of your web visitors into subscribers to your brand and by sending them ultra-targeted marketing campaigns via this channel. And, by sending advertising retargeting Web Push Notification campaigns.
And, all this without the need for any personal data!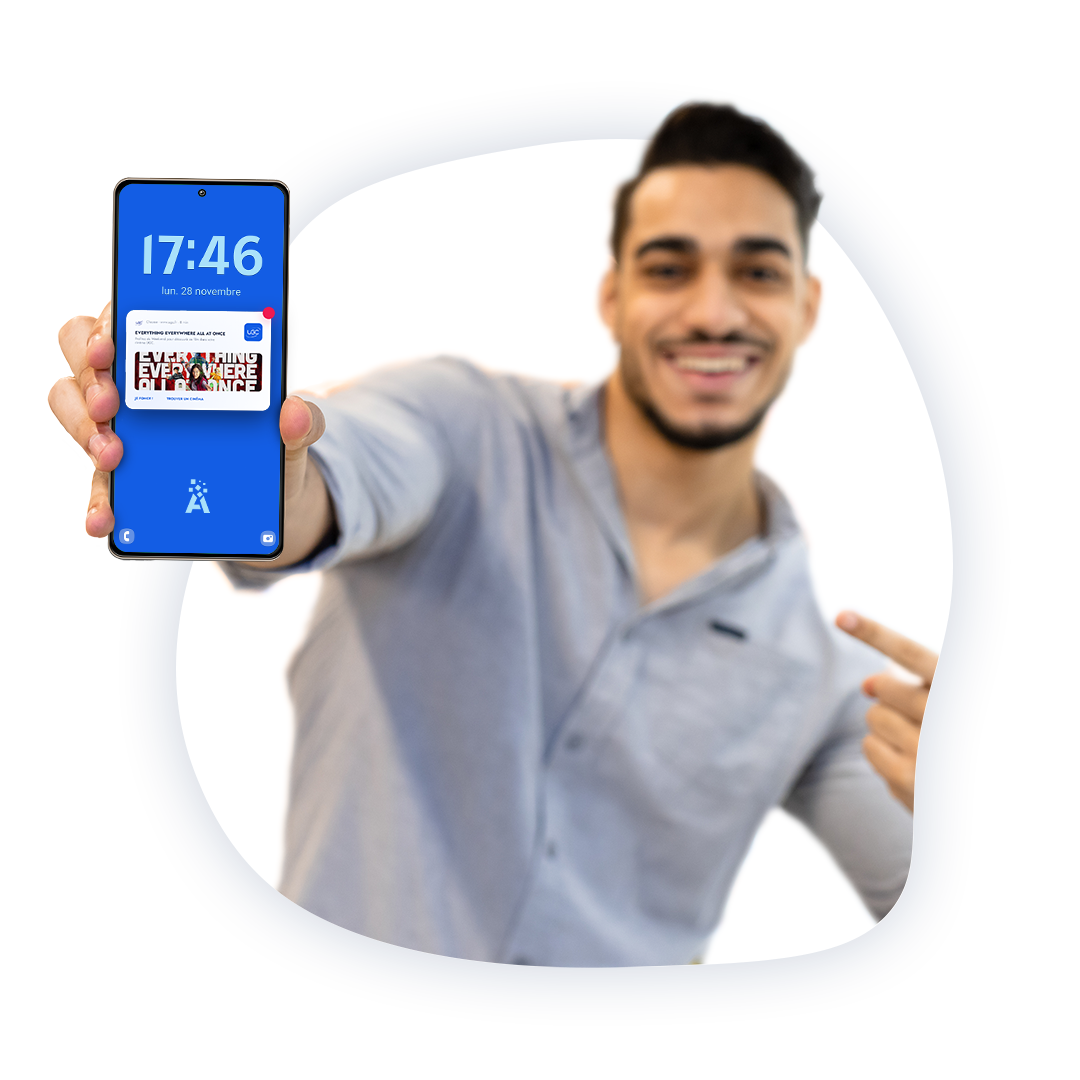 1. Collect subscribers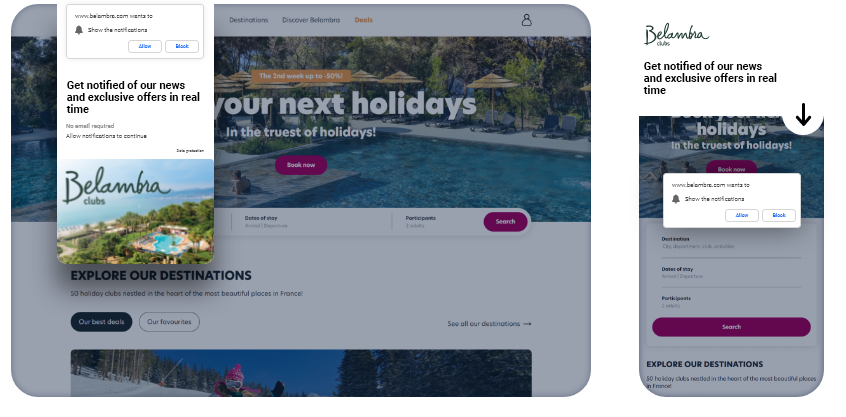 2. Send marketing campaigns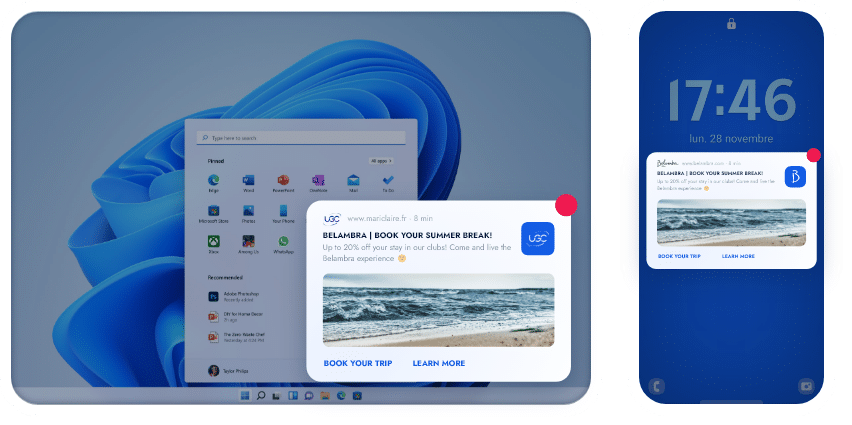 Web Push Notifications, a
powerful tool for brands
* Averages observed for Adrenalead customers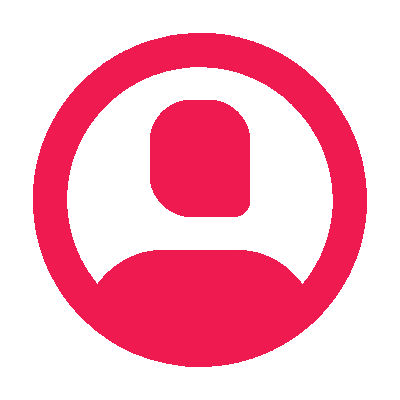 15% opt-in to your brand*
Open rate X2
versus email*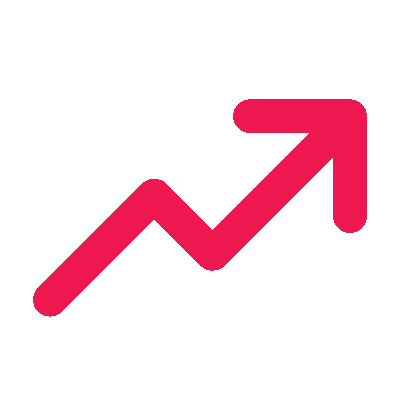 +10%
conversions*
Solutions for your entire marketing funnel
Activate and manage multi-audiences:
loyalty

,

advertising retargeting

and

acquisition

Adrenalead offers brands a turnkey suite of solutions working on the entire marketing funnel. The SaaS marketing platform and the advertising network offers you the opportunity to work on your own Web Push subscribers and to reach an additional qualified audience using the Web Push Notification format (advertising retargeting and new user acquisition).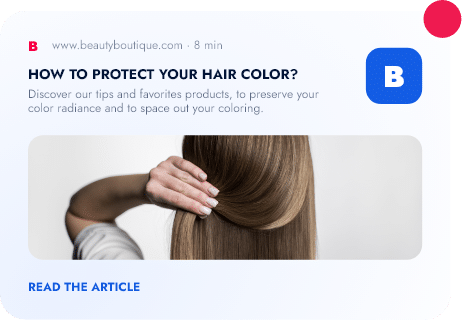 Awareness
Communicate on the issues your products deal with to users who aren't visitors to your site using our advertising network.
e.g.: Push of generic articles
Interest
Connect with your subscribers, communicate on your brand, your history, your products.
e.g.: Push of articles presenting your products and your history, push with interviews of brand creators
Consideration
Share customer reviews and push comparisons of your product vs. rivals.
e.g.: Push that redirects to a product review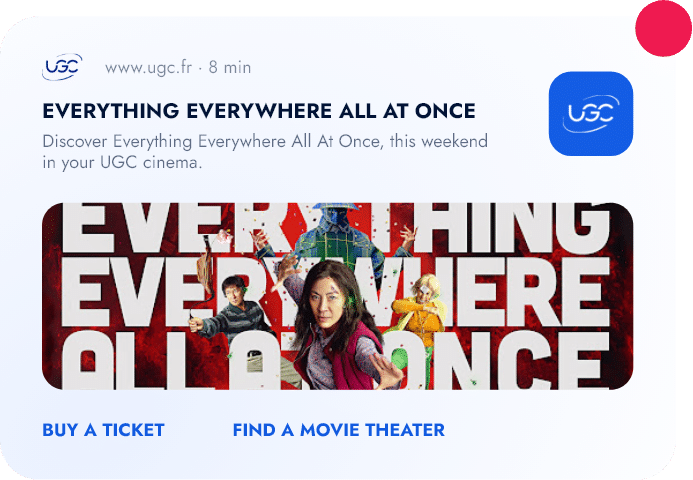 Intention
Work on the user's intention to buy.
e.g.: Push with products viewed on the site or products that could interest the user, push of commercial offers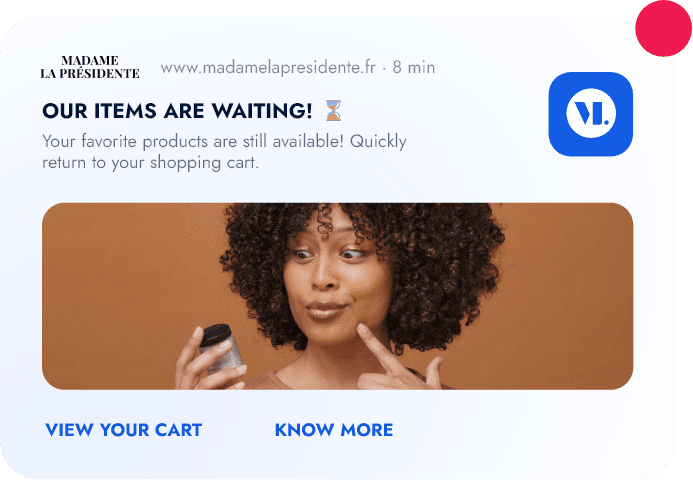 Assessment
Lead the user to convert.
e.g.: Push "Your cart's ready and waiting"
Purshasing
Thank the user and prepare your future sales.
e.g.: Thanks push, push with promo code for next order, push for the user's birthday
Recommendation
Get customer reviews from your buyers
e.g.: Push to encourage to publish a verified customer review
A new digital tool to boost your performance
Create bespoke
digital experiences
Offer one-of-a-kind bespoke experiences to your site's Web Push Notification subscribers by configuring your campaigns via our platform.
There's no limit, apart from your imagination!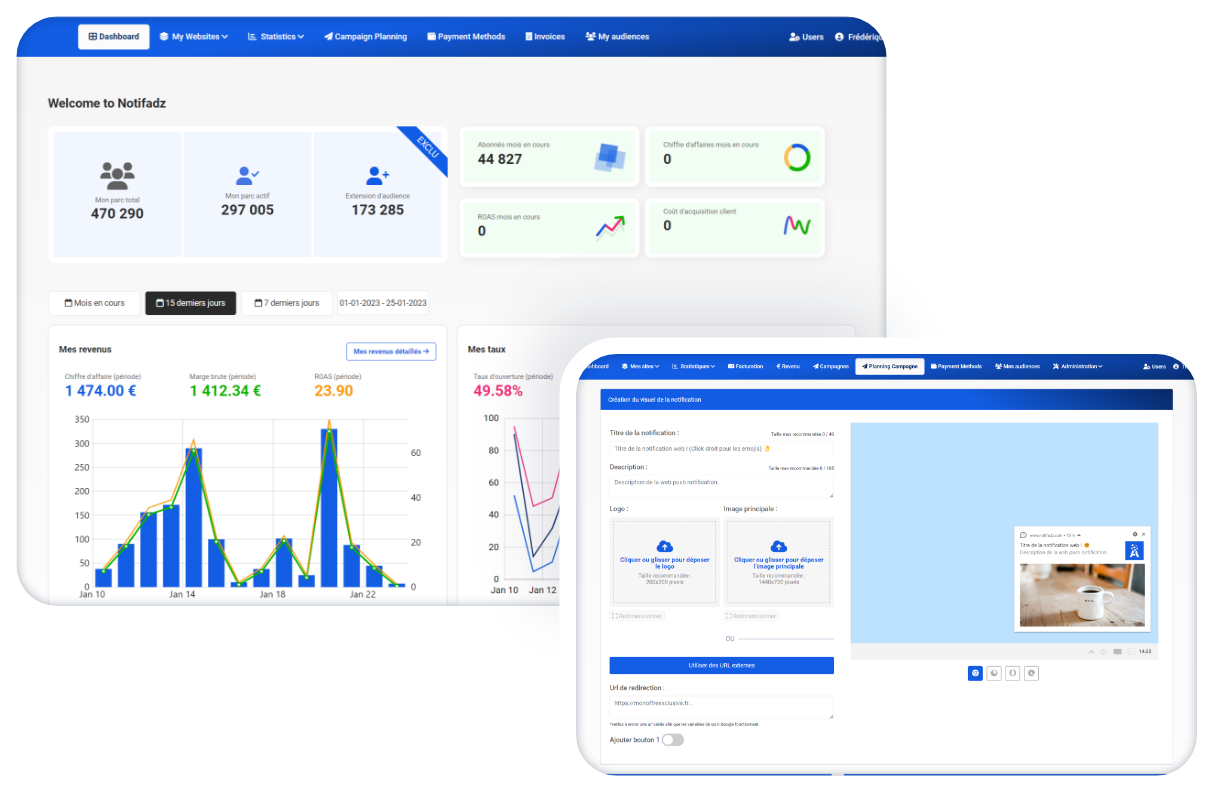 Looking for more inspiration?